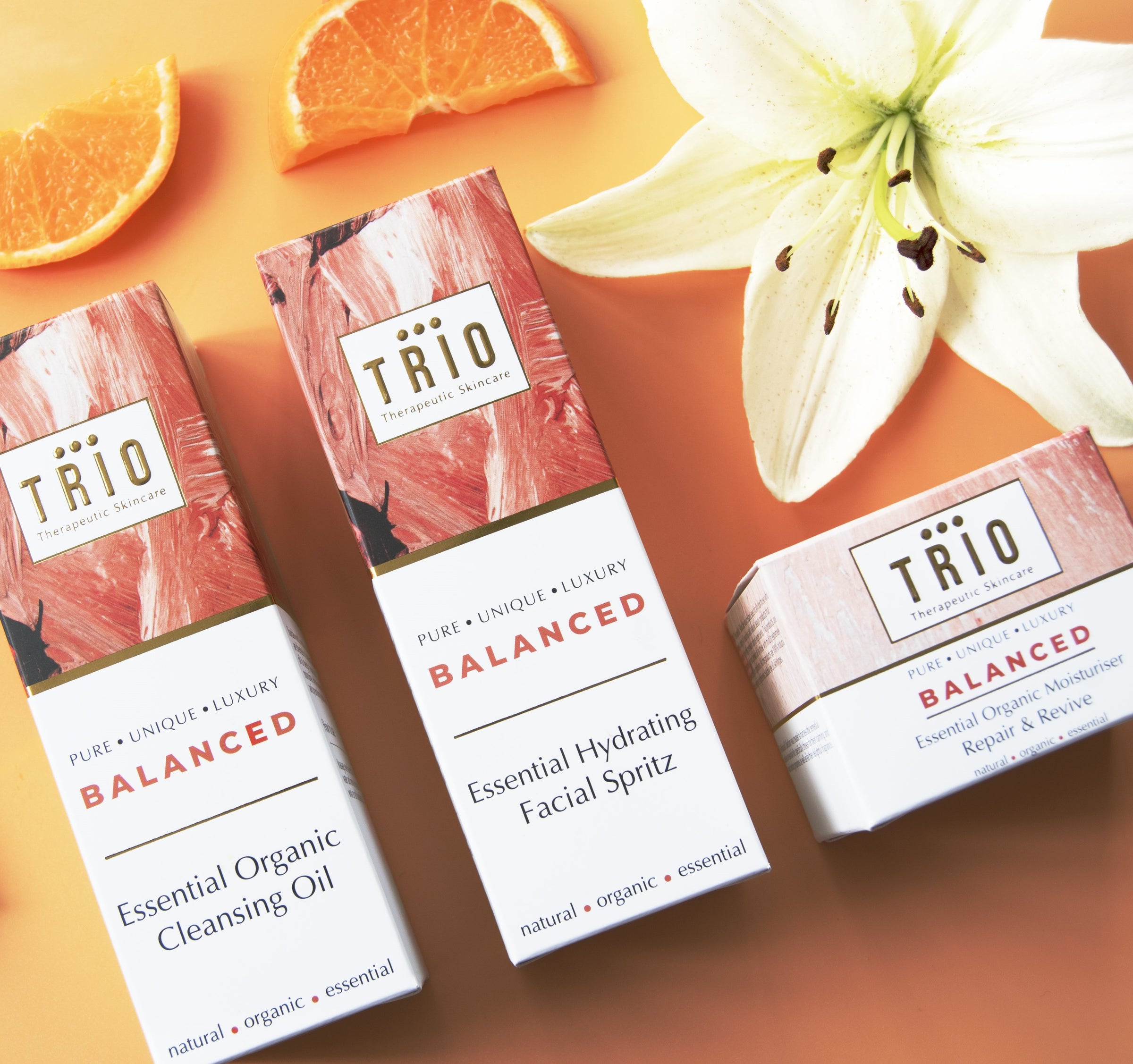 Balanced Collection - Trio Therapeutic Skincare
Trio Therapeutic Balanced Collection was created primarily to bring balance, harmony and relaxation to those going through treatment for cancer or for use by those who have been through chemotherapy, surgery or radiotherapy. The blends of essential oils were chosen for their calming or mood boosting properties as well as for their delightful fragrance. The Balanced collection draws much more on the remedial qualities of essential oils.
All the products are 100% natural and use organic ingredients.
Shop by Collection:
All Trio Therapeutic        Sensitive Collection        Extra Sensitive Collection