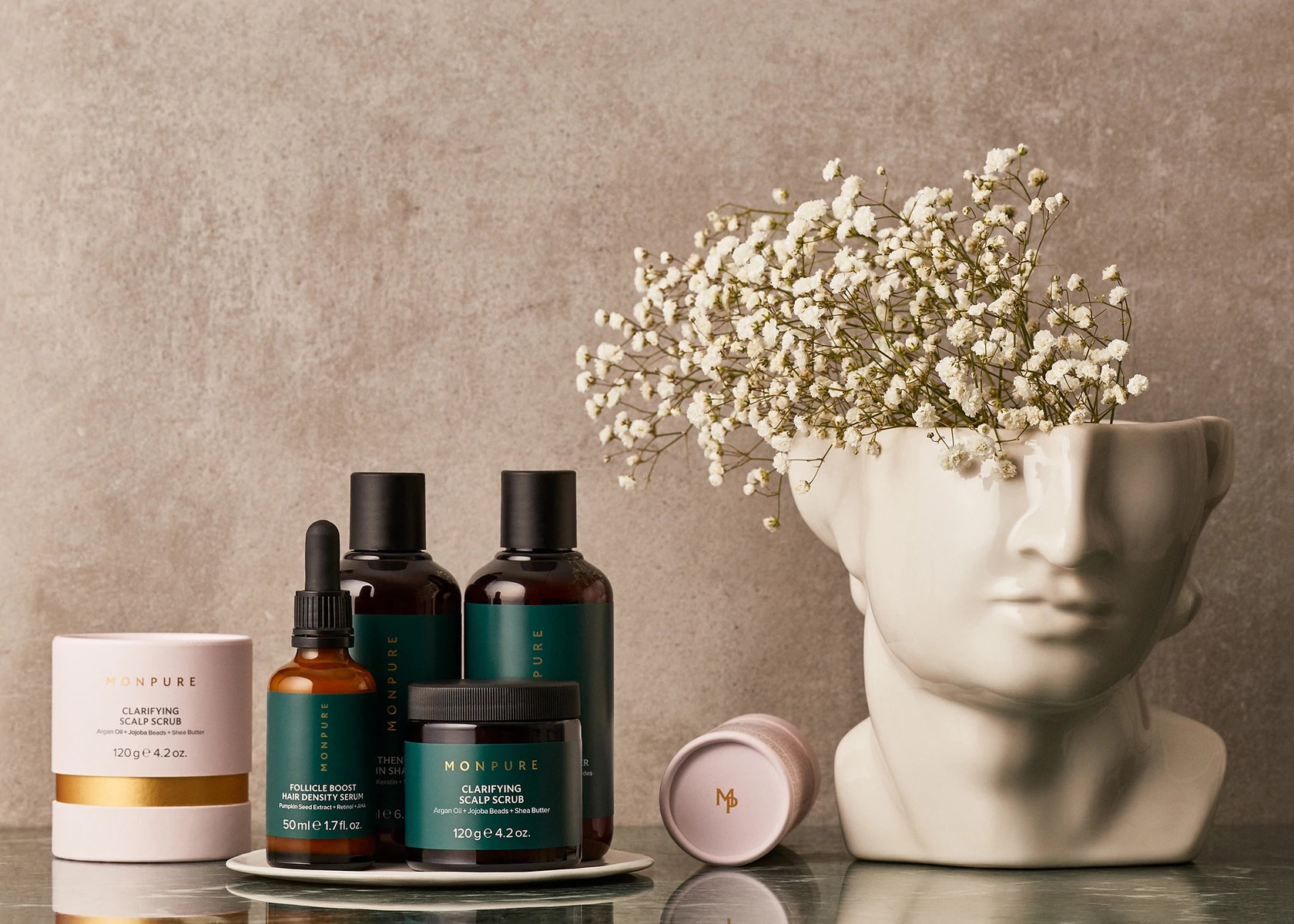 MONPURE presents itself as the world's first dedicated scalp and hair health brand. With products ranging from masks, scrubs, serums, shampoos and conditioners, its ingredients collectively work to address hair loss and thinning. Witch Hazel, Salicylic Acid and Silk Peptides are just a few of many substances used to regenerate the scalp and hair, helping boost collagen growth and rebalance pH levels to reduce irritation. Products are free from sulphates, silicones and parabens, and undergo vegan, cruelty-free and non-toxic testing.
This unique brand takes it one step further by adopting a holistic approach, going beyond just topical treatments. Not only do their many natural ingredients deeply nourish and hydrate the scalp, but its fragrances simultaneously help reduce stress through elevating your mood.
Having worked with various beauty experts and dermatologists from all over the world, MONPURE ensure that they deliver real, effective solutions to successfully meet your needs in combatting hair loss and thinning. Their formulas are constantly changing and developing in order to stay up to date with the latest transformative ingredients, providing you with maximum benefits in achieving fuller, healthier and longer hair.