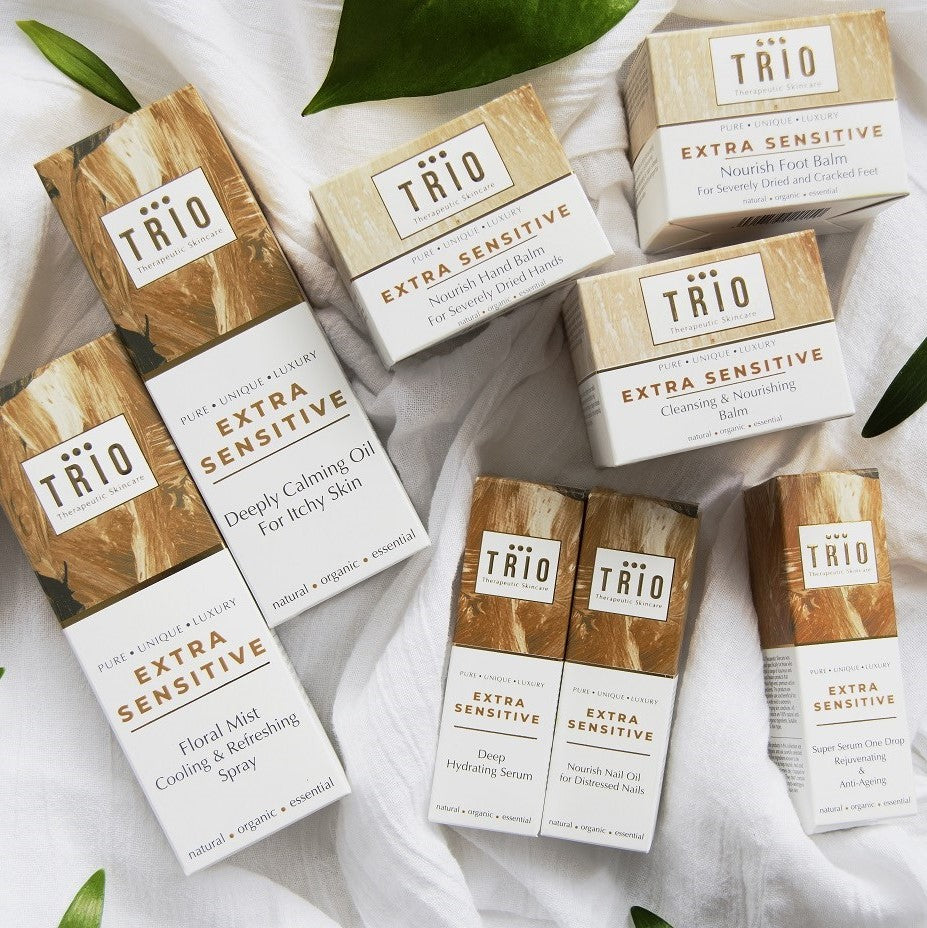 Extra Sensitive Collection - Trio Therapeutic Skincare
The Extra Sensitive collection was designed for those going through chemotherapy, surgery or radiotherapy and who are experiencing very sensitive skin reactions. All the products are 100% natural, use organic ingredients and are effective against the challenging skin conditions common to those affected by cancer. Created with the needs of cancer patients in mind these versatile products can be put to many uses.


All of the products in the Trio Therapeutics Skincare Extra Sensitive Collection are formulated to complement each other for best results use all products
within the collections.
Shop by Collection:
All Trio Therapeutic        Balanced Collection        Sensitive Collection