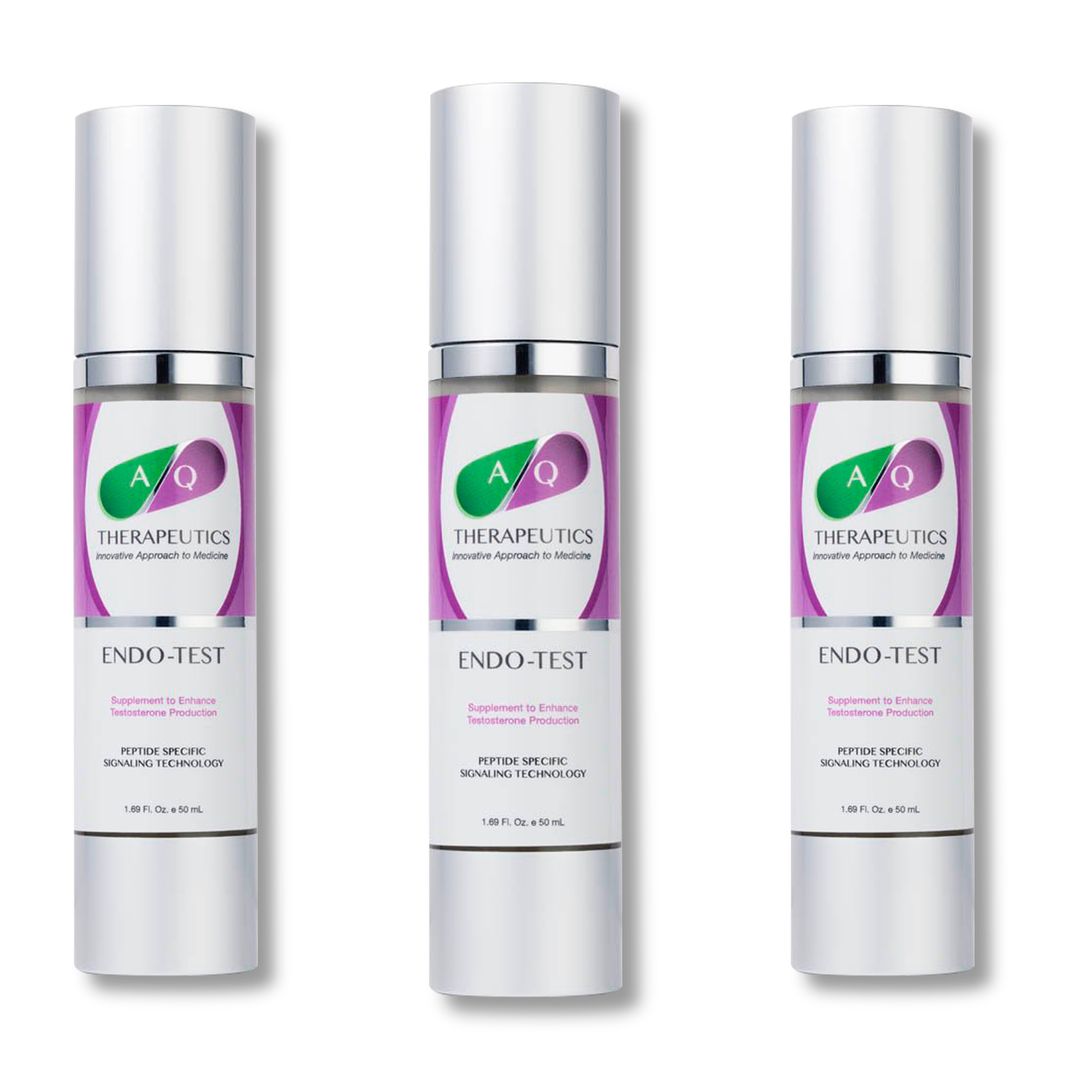 3 Endo-Test / Special Offer
Regular price
£585.00
Sale price
£499.00
Save 15%
/
Tax included.
Shipping
calculated at checkout.
---
Low stock - 1 item left

Inventory on the way
EF SKIN - BEST SELLER OF 2023

This topical serum aims to combat naturally reduced levels of testosterone by using peptide-specific signalling technology to boost the body's natural production of the hormone. Suitable for both male and females with low levels of testosterone.
Testosterone has many important functions in the body and depleted levels can not only affect men and women's physical health, but also mental well being. Low testosterone levels can affect mood, energy levels, sex drive, the reproductive system, often causing life-changing problems.
Testosterone deficiency in men:
Fat gain
Bone mass loss
Depression
Loss of libido
Erectile dysfunction
Muscle mass loss
Testosterone deficiency in women:
Fatigue
Low mood
Heightened PMS symptoms
Decreased sex drive
Thyroid problems
Low bone density

Reviews
"I found that after two weeks I was sleeping better. After six I had more energy, most noticeably around the 3pm post lunch slump when I usually flatlined. Instead I felt clear-headed and cheery…The real results, however, were not obvious until a couple of months after I started, when, to my husbands delight, my libido – fairly non-existent since the arrival of our daughters, aged six and seven – seemed to make a Lazarus-like return." – Olivia Falcon, Beauty Expert
"After being recommended Endo-Test by a colleague and reading about the product, I thought I'd give this a go…. I have found that my sleep pattern and general energy has improved within the first couple of weeks, really looking forward to see if there are any other changes still to come." – Melanie, Beauty Specialist
"Endo-Test has given me the energy and "feel good factor" that I need on a daily basis!" – Luke Gray, Lifestyle Specialist.

50ml x 3 quantity